Have you ever bought your groceries online? If you have, then you're one of the rare weblovers who make sure (nearly) one per cent of grocery retailing in Europe takes place on the Internet. That doesn't seem like much, I know. But this might change very soon.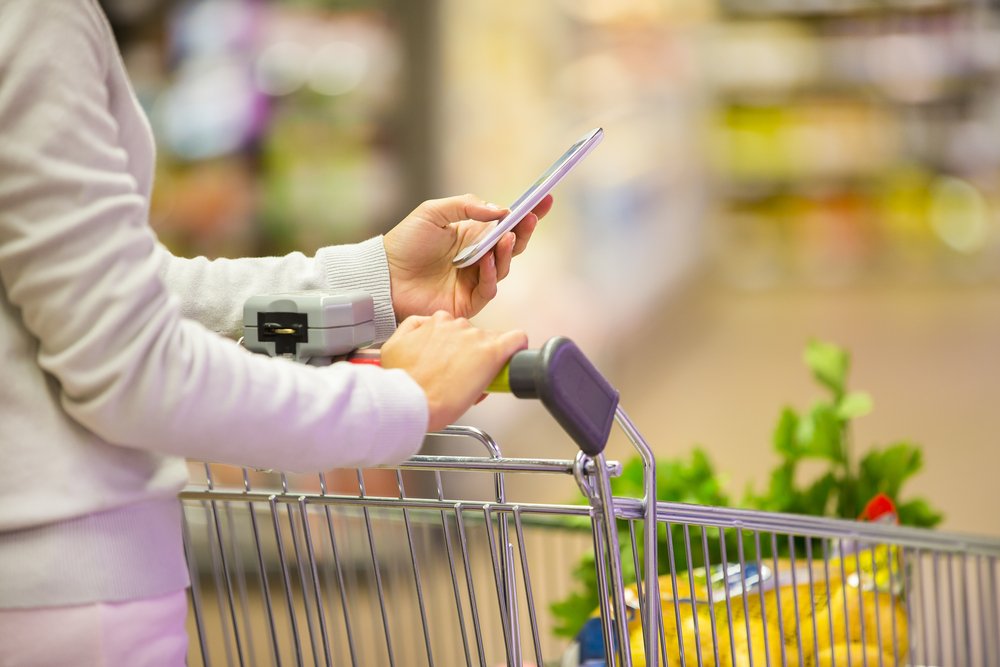 By 2020, online grocery shopping will account for 20 per cent of food sales.
The Chicken Or The Egg?
A web store with a turnover of less than one per cent is clearly not a priority for retailers. And a lack of suitable supply inevitably means a lack of buyers. However, recent research in the field enables nobody to remain indifferent. According to an Ernst & Young Study, for example, by 2020, 20 per cent of retail sales of traditional traders in food will be made online, whereas the online traders themselves will account for an additional 10 per cent growth in food sales in general. This is more than just a few extra Euros. There's nothing short of an explosion of online supermarkets on the horizon.
Blame It On Demography
The elderly (over 65) will represent 30 per cent of the entire population by 2020. The people who are now retiring have become accustomed to using a computer at work. The mobile phone is a staple for every granny. This is a generation that is in touch with the world but also one that will with age and illness become increasingly dependent on various delivery services, which also includes online food stores. Moreover, older people are a very loyal clientele and are therefore likely to remain faithful to their retailer provided that the latter provides them with proper online service.
On the other end of the demographic spectrum, the market is welcoming young people who have been brought up on mobile phones and Facebook. For them, online shopping is hardly new. It is far more easy, in fact, to add items to one's shopping chart than to waste time running around the aisles in a store. Including those with grocery products.
The third, and important, group involves young employees with families who find it more and more difficult to balance their personal (and career) lives with the opening hours of stores. Thinking about going to the grocery at 11 p.m.? Why not, the Internet is open 24/7.
Multi-Channel Grocery Shopping
According to TESCO, online grocery shopping seems to be the only segment of the company that still has growth potential. TESCO's serious intentions with online services are reflected in its Share & Earn loyalty scheme on Facebook. If a product, which has been liked by a card owner, is bought by one of his or her Facebook friends, the buyer gets double loyalty points.
An increasing number of food retailers feel that investing in online services is a matter of survival. There are no guarantees and no clear business models. There is only the opinion that "if I don't get that market, the competitors will get it". But examples such as TECSO do seem appealing. And once the big ones embrace an idea, there is no fear regarding whether there'll be enough followers.
Seeking For a Mega Business Model
We are currently dealing with research and testing of new services, promotion, logistic processes and multi-channel sales promotion. With logistics, experiments are being carried out with postal and taxi services, petrol stations and possibly even an Amazon "drone". We are witnessing the emergence of new players with fresh ideas such as Crowd Logistic. In America, Walmart is approaching its clients in its supermarkets, encouraging them to take care of their neighbours and deliver the food their neighbours bought online to them on their way home. In Germany, there is already much debate on the trends and processes that are expected to have profound changes on the methods of supplying provisions to people. In Slovenia, Mercator uses innovative web services (Click & Collect) and is still alone in paving the way towards online shopping during a false air of calm before the storm.