The rate at which technology is advancing is unprecedented, which means our world, in general, is changing at a staggering pace. If you're looking for a web development partner, it's critical that they're up to date with the latest technologies, languages, and frameworks.
While there are millions of developers all over the world, only the most committed keep up with the industry's lightning-fast changes and advancements. Here at Creatim Rzisnik Perc, we count ourselves among those select few.
We solve today's business problems with tomorrow's technological solutions. Our team executes highly customized web development solutions using the PHP-Symfony framework. We're not just a an outsourcing factory — we focus on a few projects at a time to ensure we deliver what we promise to our clients, who come from all over the world.
Our allegiance to delivering the most cutting-edge, high-quality business solutions has paid off in high praise from past clients, which just drives us more. We recently created a profile on Clutch, a B2B ratings and reviews firm that emphasizes top firms, so that we can continue collecting feedback from clients.
We're thrilled to have already collected 5 reviews on Clutch. Our first one came from the Slovenian Tourist Board, a national organization that promotes Slovenia as a tourist destination. They brought us on to design and develop a new version of their website. We quickly checked off the client's long list of requirements by developing the site to support different languages, feature different business and media pages, and list all of the fairs and workshops STO organizes abroad. We connected the site with STO's CRM and marketing automation tools, as well as a GDPR portal and Google Analytics.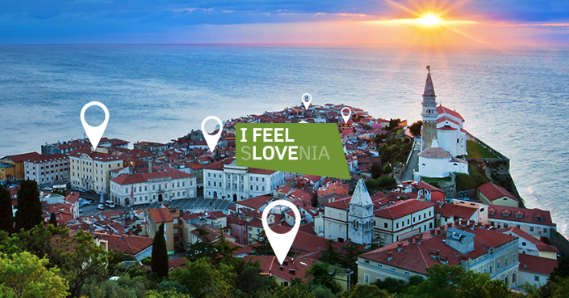 Now, we're maintaining and hosting the site, which the client is very happy with. They report that it's their main marketing tool for promoting Slovenia abroad.
We also received a 5-star review from AMZS, the National Automobile Association of Slovenia. They hired us in 2015 to develop their website. With quite a few different member services, the client wasn't sure how to put them all on one website, but we were up for the challenge. Our solution? We created different portals for different services.
Two years ago, we launched a membership portal, enabling users to become members and renew their memberships directly on the website. Just recently, we developed another website that stems as a portal from the main website for AMZS' annual young driver contest. The client was pleased with the work we did, especially since they saw more contestants than in previous years.
"I think that Creatim Rzisnik Perc has done a great job and we really appreciate how they follow the latest trends in digital marketing in order to adapt to customers and their needs." — Head of Public Relations, AMZS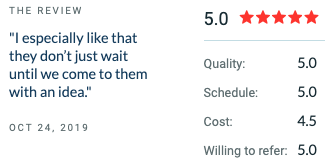 The client appreciates that we're responsive and proactive in making suggestions. We've supported them through one website upgrade and are now preparing to help them with another one, in order to ensure they're keeping up with the latest trends.
We feel very fortunate to be featured amongst so many leading agencies in the development field. We're also excited to be listed on Clutch's sister site, The Manifest, a business resource that showcases company profiles. To learn more about the services we offer, please reach out!