Slovenian Tourism Destination Website Design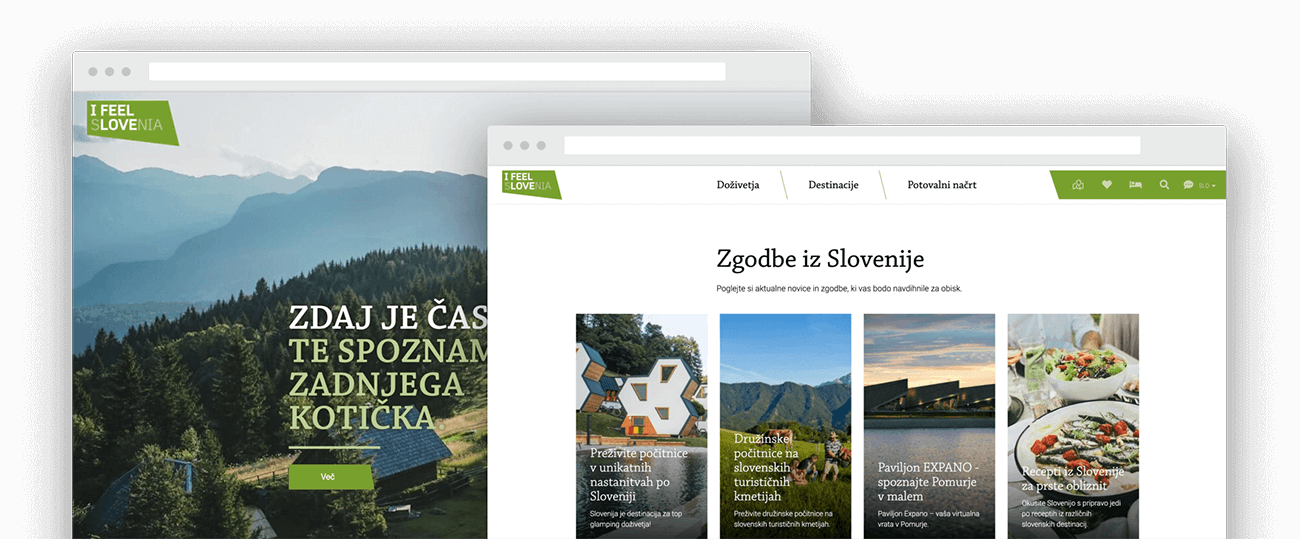 ---

rate
4,5
Read clutch review
---
What services did we include in this project?
Personal development
Solution design
Software development
Hosting
Functional specification
User experience
Maintenance and support
Optimization services
---
The role of destination's website
According to Google, more than 65 % of leisure travelers begin researching online before they decide where or how they want to travel. After checking what previous visitors on social media have to say about the destination, eventually, every traveler will visit the destination website. As the destination's digital alter ego, it is the closest representation of what the "real thing" may feel like, something that social media can't deliver. The first impression profoundly impacts how the visitors perceive the destination's brand – whether right or not.
The client: Slovenian Tourism Board (STB)
It was precisely for these reasons that the STB concluded that their website needed a makeover. The current site was outdated, with lots of banner ads, generic descriptions, and superficial information. It was clearly unable to compete with well-established destinations and larger countries (with much larger budgets), many of whom have just recently updated their user experience.
The Slovenian Tourism Board set clear goals. They wanted a content-first, mobile-first tourism website design, aligned with the latest trends in destination marketing. They wanted a pulling mechanism that will attract, persuade, and speak to the hearts of modern visitors. And they wanted it in six months.
Challenge
Creatim seldom takes part in open contests. Without having a chance to discuss the business context with the client, the participating contenders are often left with vague project descriptions that provide little insight into the real user problems. Without clear requirements, such contests are closer to a raffle than to a serious approach to solution design.
This time, it was different.
The Slovenian Tourist Board had set firm project goals. They presented all the participating agencies with the basic site structure, corporate identity guidelines, user personas elaborate, old site fit-gap analysis, and various market insights.
If you want to know more about how to tackle a tourism website redesign please follow this link.
So we had a clear picture of what we were expected to bring about. The challenge was simply a perfect fit for Creatim. It required just the right mixture of user experience, visual design, and implementation expertise that enabled us to show all our muscles.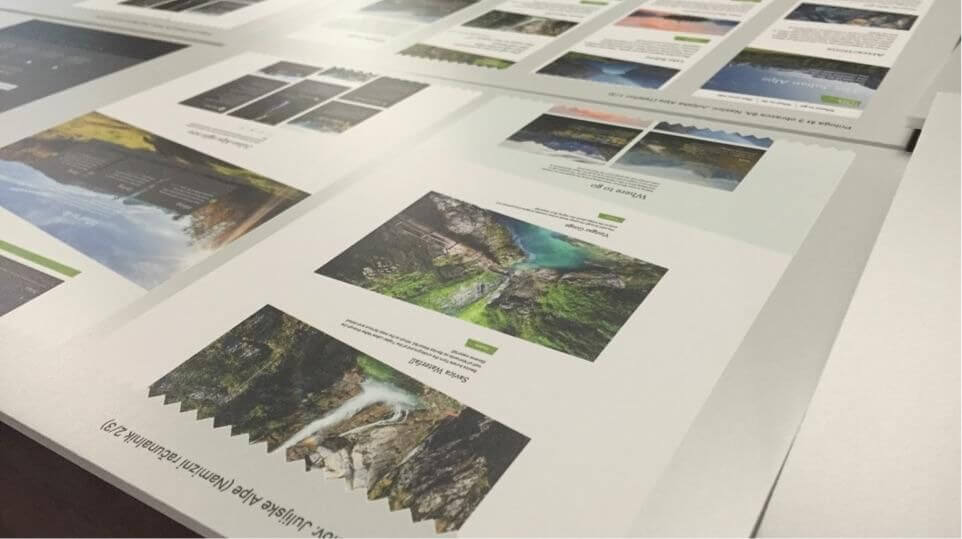 How did we win the bid? True, our designers and the UX team did a great job. But the point is, you have to do many things right to carve out an effective destination website. Here is the list of the seven most essential objectives and how we approached them:
1. Set Clear Goals
As mentioned above, before addressing the project, the Slovenian Tourist Board had set a clear picture of what they wanted to achieve. There was a clear focus on six foreign markets. The main goal was to inspire future visitors and ignite their desire to visit Slovenia. The website did not aim to sell tourist products directly. Instead, it should encourage visitors to proceed to partner sites to make reservations.
Creatim further dissected these inputs into the user's life-, experience- and end-goals. On this basis, our user experience team started to work on user scenarios, adjusting and fine-tuning our initial proposal. In the meantime, the technical team laid out the site's architecture to meet the performance, scalability, and security targets.
2. Make It Attractive
According to research, a website has 7 seconds to engage a visitor. To do so, you have to employ an eye-catching design, impactful headlines, and a benefit-oriented copy. In case of Slovenian tourism website design, the copy was provided by the STB team while Creatim was in charge of the visual part of the equation.
Slovenia has something to show, so the images were a clear focal point of the design concept. We combined large, high-quality photos with the user-generated ones so as not to lose the authenticity dimension.
On the other hand, leveraging big pictures and social media is not nearly enough to reach a visual differentiation. All modern tourism websites do that. So we employed the visual principles of the Slovenian tourist brand "I Feel Slovenia" to reach the site's distinctive visual identity, making it easy to memorize even for non-frequent visitors.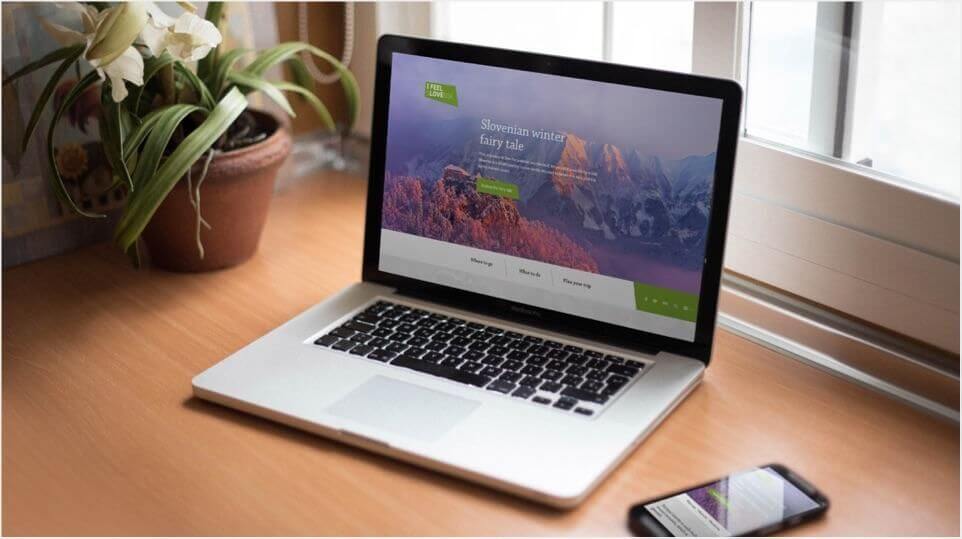 Do you need to attract more visitors to your site?
3. Make It a pleasant user experience
Easy to navigate
Rule No. 1: Keep it simple. Slovenian tourism website design leverages flat architecture, and streamlined navigation to make researching the site a pleasant user experience. Users can land at the content of their interest in no more than 3 clicks.
Alternatively, they can research points of interest directly on the country's map and filter them according to their preferences. They can simply click on an icon on the map to discover highlights, general information, and related comments on social media.
Many users do not visit the site frequently, so we aimed for zero learning time. They should always have a clear picture of where they are on the site and what's behind the link they are going to click next.
Mobile first
Mobile is key to travel inspiration. Sixty-nine percent of leisure travelers with smartphones research on their phones during spare moments. According to BookingSuite, 60% of all travel destination searches come from mobile. And this is exactly where most user experience challenges crop up. One typical example is points of interest on the country map. Even if there are not many, on the mobile phone, the map may quickly become crowded, making it hard for users to click the right POI with the finger. The priority-based algorithm behind the zoom feature promptly removes less important POIs to make the remaining ones clickable as the user zooms out.
Search
While first-time visitors are likely to use standard navigation, returning users can opt for the search feature to skip the clicks and jump to their preferred landing page directly. This is even more true on mobile devices where clicking through the classical navigation (while driving on a bumpy road, for example) can be pretty annoying. The search engine must be smart enough to search for and present results in the user's language only, even if the input is a name of a place that is the same in various languages.
Helpful tools
Exciting as it may seem, vacation planning can be a chore. One way to make it less stressful is to provide the users with useful tooling to help them explore, compare, and save the favored content. On slovenia.info, users can save their favorite things to do and see by simply clicking a heart icon and then retrieving those saved experiences by clicking on that icon at the top of every page.
4. Make It Social
This interesting infographic from Internet Marketing Inc. shows how user-generated content creates a social ripple effect.
Slovenian tourism already has a strong social presence. It features vivid communities of friends and followers on Facebook, Instagram, Twitter, and elsewhere. It is only natural to invite them to visit the Slovenian tourism website to share and like the topics of their interest. Every page on slovenia.info is equipped with social media buttons. A click on each button will enable the user to share the content with the specific social media outlet and vice versa: STB social media editors frequently showcase user-generated pictures and video content on slovenia.info. Integrations with trustful third-party services like TripAdvisor drive traffic to the site, create social proof, and promote partners at the same time.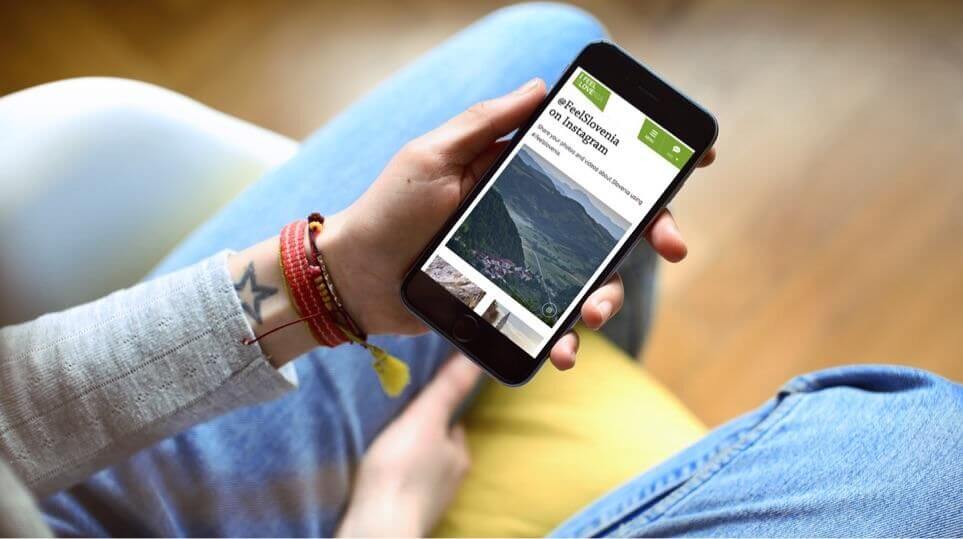 5. Make It a Hub
To be conceived of as a value-added place, a tourism website has to present accurate and up-to-date information provided by various stakeholders and information sources. To ensure their cooperation, the platform had to offer convenient business tools aiming for a zero learning curve. Considering the requirements, the process was highly customized, so off-the-shelf products were out of the question.
While the public face of the tourism website was all about enticing and attracting, on the flip side, there was a custom-developed working horse we dubbed Credo Explorer. It sustained various business-user operations to keep the content up-to-date. It enabled them to register, upload, and manage their offerings and link to the content that was relevant for their businesses.
The system was integrated with various social media platforms, feeding marketing campaigns, and providing analytical insights. Rich media content was managed through Media Library, a powerful content repository used by photographers and video makers. They were able to upload their work to be consumed by STB and its business partners. For an increasing number of tour operators, service providers, local destination partners, and media, the slovenia.info website has become a part of their business routine.
6. Make It Work
As the saying goes, "The design is only as good as its execution." Choosing the right framework, and above all, the right people on the development as well as on the client-side are crucial elements of successful tourism website implementation. Why? Because the technical aspects and content-related features are closely intertwined. You cannot have a good design while neglecting the content, the users' behavioral patterns, and the technical framework of your future website. Similarly, there's no use in creating elaborate code if the content is out of place. It all has to function as a whole.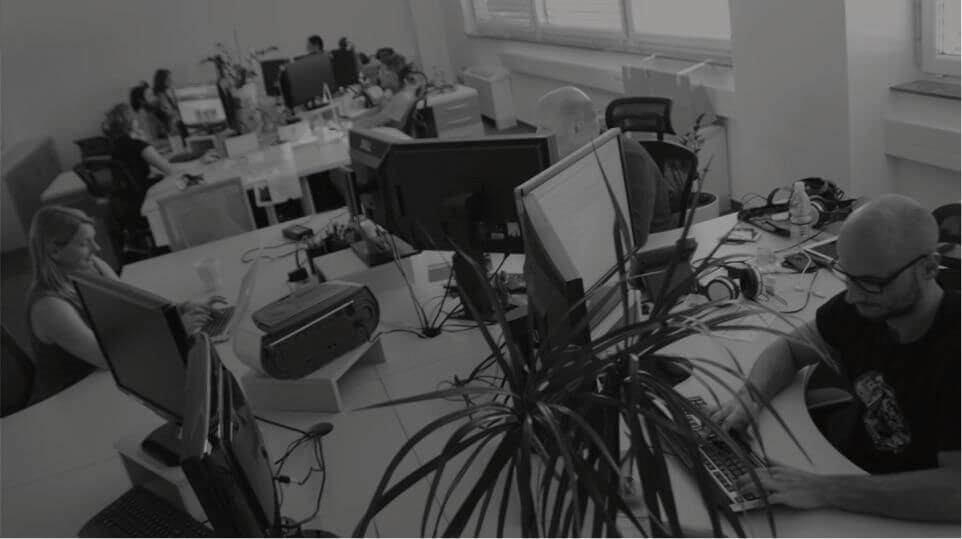 7. Make It Better
The launch of a tourism website is not an end; it is a beginning. Usually, the initial version is not perfect. Of course it has to work seamlessly when you launch it, as not to provoke discontent among the users and imply a bad picture of the destination it represents. But it helps to know that the end result is not carved in stone.
All the stakeholders must embrace the philosophy of change. The users expect some fresh content every time they visit the page anyway. Hence the most important component of the initial build should be a flexible and scalable content framework that can handle all future modifications.
Now that the website slovenia.info is up and running, we can focus on searching for the obstacles in the user flows leveraging best practices and data-based evidence.
The STB editors perform many optimization tasks directly, as Credo DX requires no technical expertise. Credo Asset Manager enables them to manage copyright and facilitate cooperation with content creators and advertisers following the STB's content policy guidelines.
To wrap up, the most decisive factors behind the successful implementation of the website slovenia.info were:
The client's proactivity, teamwork, and the pursuit of a common goal
A capable, creative team
An experienced technical team
In the end, it is not the technology; it is the people who deliver.
Results
Slovenia is a tiny country in the Alpine-Adriatic region. In terms of the destination marketing budget, it can't compete with rival countries with larger economies and established tourism brands.
However, when it comes to user engagement and relevance, web analytics shows www.slovenia.info is on an equal footing with its prominent competitors:

We have achieved the best result in the following statistics:
average time on site,
number of pages per visit
bounce rate
With continuous optimisation we strive to achieve even better results in the future.