Gyllenhus private marketplace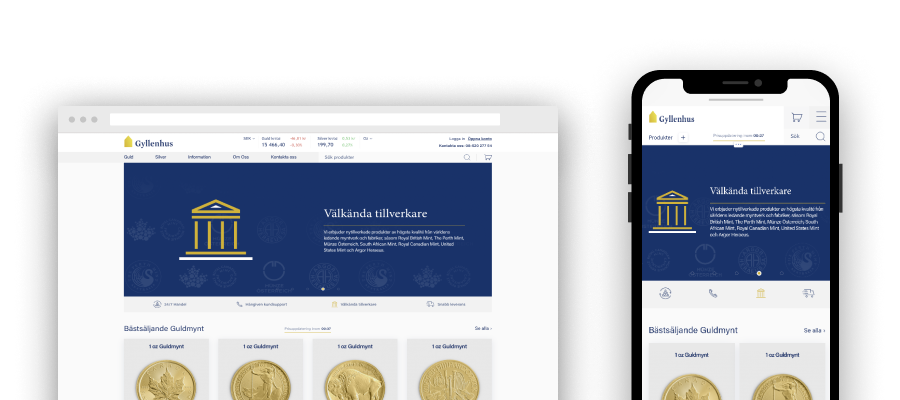 What services did we include in this project?
Personal development
Solution design
Software development
Hosting
Functional specification
User experience
Maintenance and support
Optimization services
---
The background
Gyllenhus is a family-owned precious metal trader from Sweden. The company needed to expand its online business to increase profits and stay in the game. By offering their clients an advanced private marketplace portal, the company could challenge much bigger rivals in the industry on equal footing. We asked Mr. Anton Otahal, the company's CEO, to tell us more about the project.
Anton, what did you want to achieve with the platform?
There is a limited space to compete on price in precious metal trading, so the user experience is key, especially online. We have studied the e-commerce user flows in great detail to carve out the best experience for our clients. On the other hand, we knew UX is a moving target as the trends in the industry are constantly changing. We also needed a technical solution capable of quickly adjusting for the changing market environment. Our goal was to ensure the e-commerce solution was flexible enough to
incorporate the length & breadth of various customizations
quickly adapt to new trends and challenges
Scale-up as the business will gain momentum
What was the biggest challenge in the project?
While some of our user experience solutions were quite innovative, it was clear they would impose a substantial technical challenge. Finding a solution partner with adequate technical skills proved to be quite a strain.
We have evaluated several possible candidates considering their references, technology, and expertise. However, the initial results were not encouraging. Since several such collaborations had failed to deliver, we didn't have large expectations when coming to Creatim. But they seemed to have the flexibility we were looking for.
After a couple of weeks of elaborating requirements and working on functional specifications, the ice began to melt. They were asking the right questions. We discussed everything from industry-specifics to technical issues, resolving dilemmas along the way. Eventually, they won me over.
The Solution
The Gyllenhus marketplace solution is not a typical webshop. Hence it is a perfect case for Sylius, a Symfony-based e-commerce platform. Because of its modular architecture, it is a way to go when dealing with complex customizations.
Considering project dependencies, we have divided the project into three steps. We started to build the solution around the product catalog; then, we dived into the checkout process. Finally, we worked out the unessential specific requirements.
Main Features
Simplified product management
CMS features (BitBag SyliusCMSPlugin)
Order management/Shippment integration
Invoice generation
The streamlined buy/sell process
One-page/click checkout process
Most challenging requirements
Dynamic pricing. Buy and sell prices change in real-time, reflecting the dynamics of the global precious metal market. In case the integration with the default price provider is disrupted, a fallback system is activated, switching to a backup network of alternative price providers.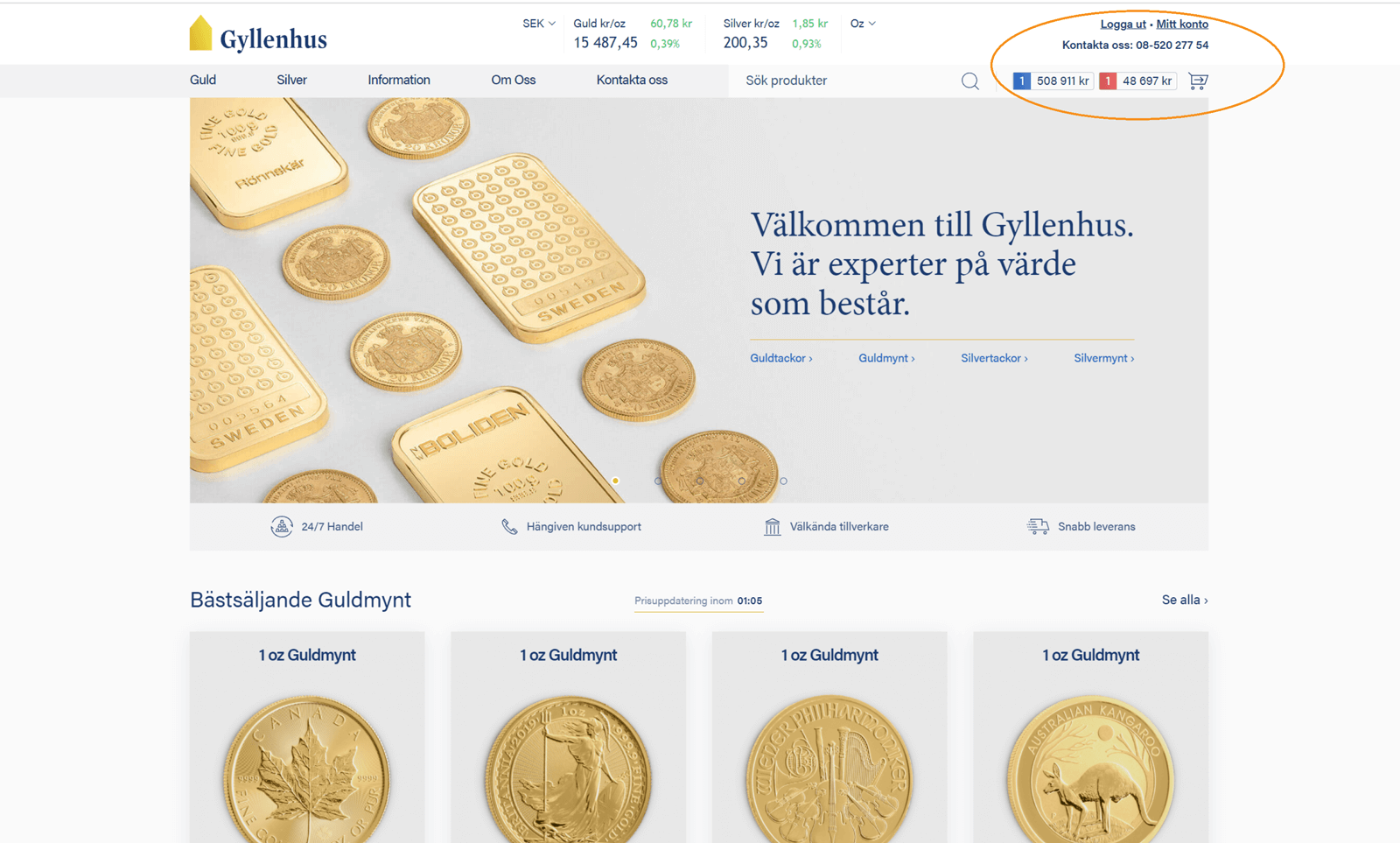 Twin-track basket. Users can buy and sell items concurrently in the same session. Once they put items in the basket, the prices are fixed for 20 minutes.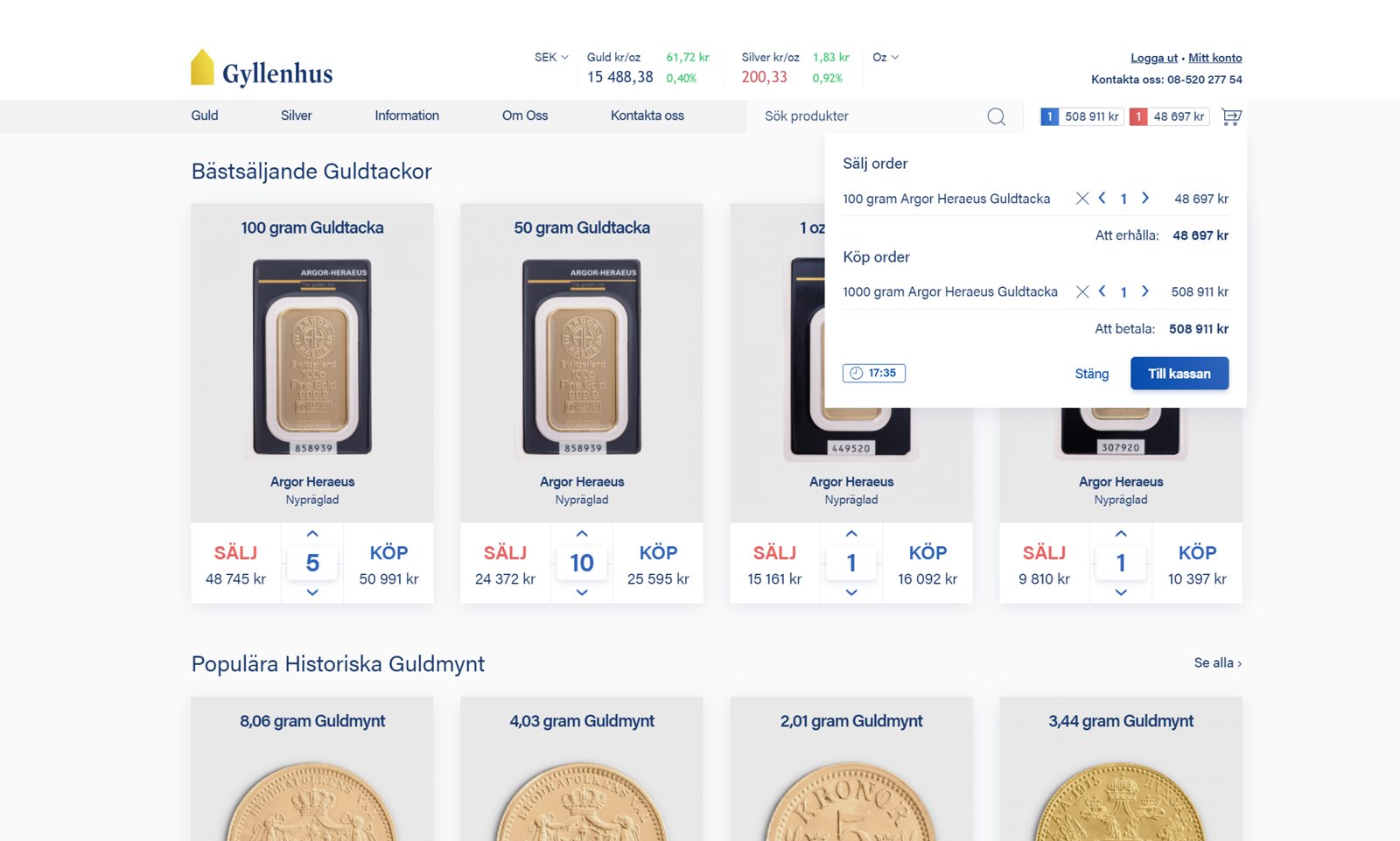 User types. The different registration processes for business and retail customers with implications on discount price lists and applicable taxes considering user type and country of origin.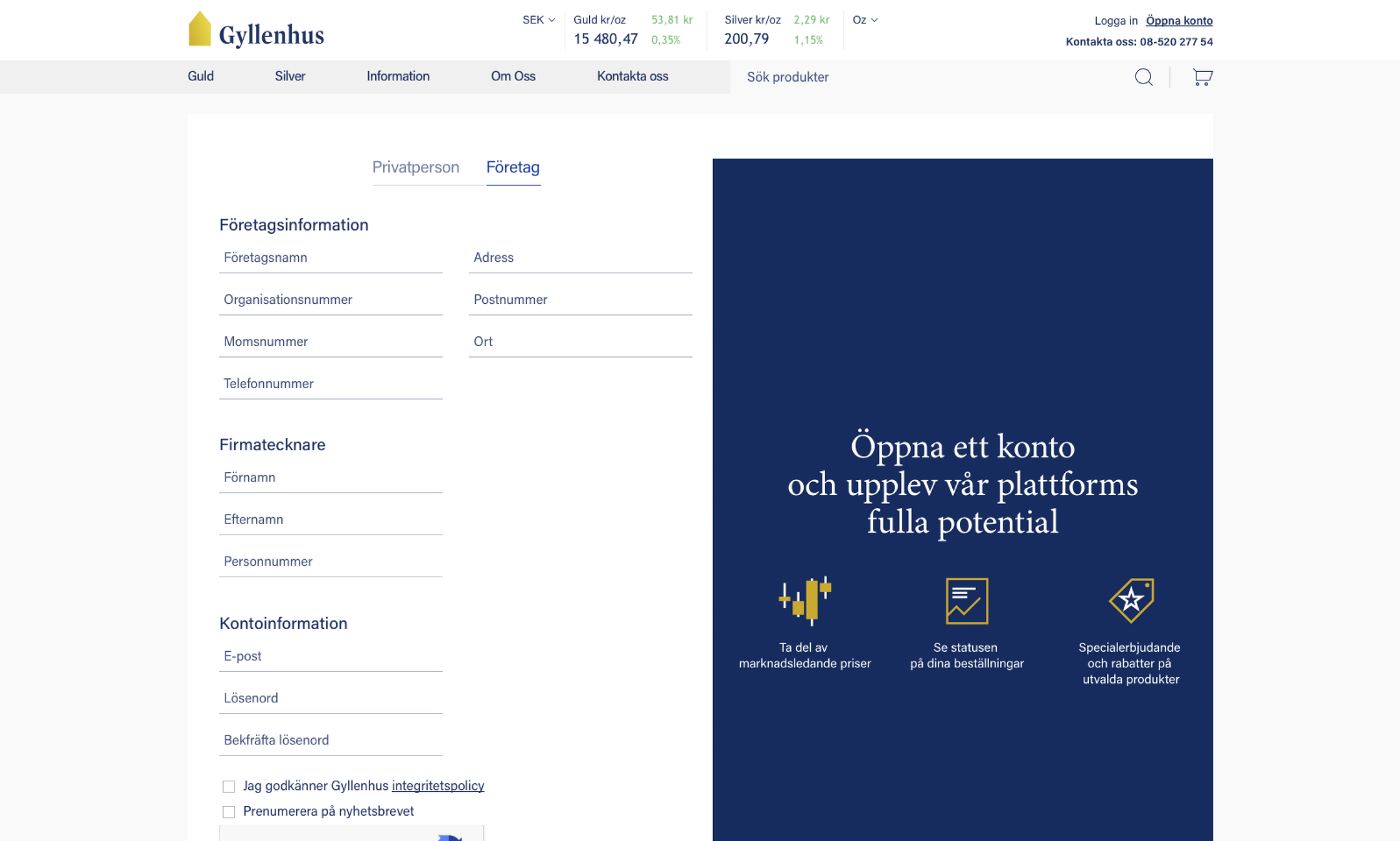 With Creatim's help, we were able to enhance our online sales dramatically. Our new webshop is easy to use and to maintain. We receive nothing but rave feedback from our clients. We could not be happier with our new website! Thanks, Creatim!
Benefits of the Solution
By delivering optimal flexibility, the solution lets Gyllenhuyus match costs and resources closely to business needs. Best of all, by offloading all of the day-to-day responsibilities of application maintenance and hosting to Creatim, Gyllenhus can focus on strategic business goals and customer relationships to achieve growth targets.